About Course
Previewing is a high-speed reading skill. It is a powerful skill because by previewing, the reader gains enough information from the text to begin hypothesizing about it and to begin the cognitive process of matching new information with what is already taken.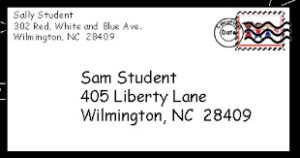 In our daily lives, we preview automatically. When we receive a letter, we check the return address, the postmark, the size and shape of the envelope, the style of the stationery, the handwriting, and other characteristics in a split second before we open it. We want to know what to expect. And when the students sign up for a new course, they read the syllabus to find out what to expect during the semester. And before most people decide to buy a book or not, they preview it by reading the front and back covers and maybe the table of contents, and the author's name; they note the book's length, and other features.
Then, as you become more familiar with the text of your specific discipline area (economics, history, engineering, etc.), you will become better at predicting the kinds of questions you might find answers to in the text. You can guess what will be in the passage. This is called predicting. When there is a title, a picture, or some other information about what you will read, stop, and think!
Show More
What Will You Learn?
After learning this unit, you are expected to be able to:

1. preview and predict texts;

2. identify parts of speech: nouns and verbs;

3. write a summary of a short paragraph;
Course Content
Part A: Previewing
What are Previewing?

Sample Exercise 1

Previewing a Textbook

Sample Exercise 2

Previewing Chapters of Books

Sample Exercise 3

Previewing Articles and Essay

Sample Exercise 4

Previewing Books for Pleasure Reading

Sample Exercise 5
Part B: Predicting
Let's Do More Exercises on Previewing and Predicting
Student Ratings & Reviews
No Review Yet